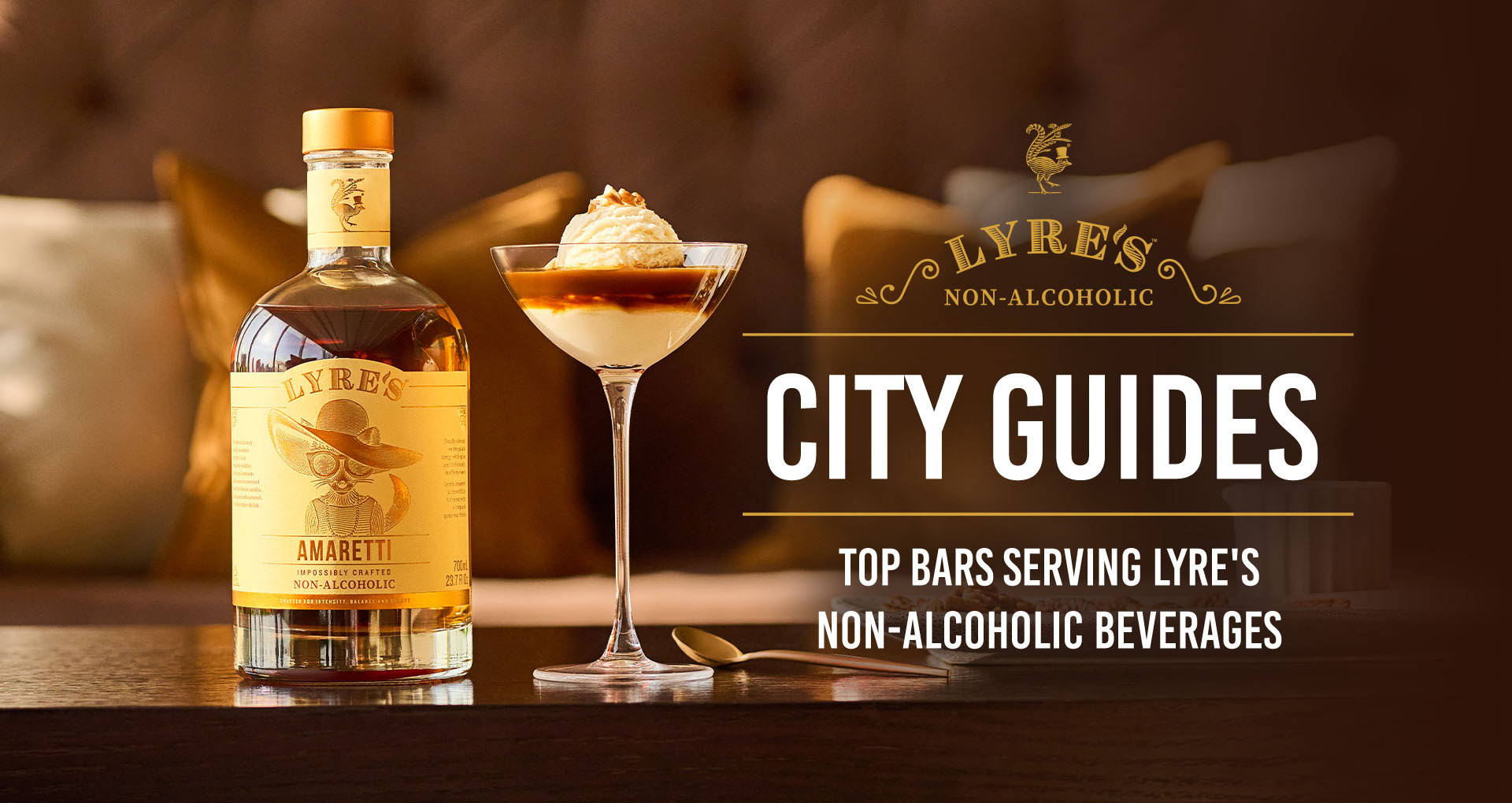 ---
Located on a pristine private beach, Emirates Palace is the epitome of luxury in Abu Dhabi, showcasing Arabian hospitality at its finest. Each of the resort's rooms and suites is furnished to the highest levels of comfort, has stunning views and offers 24-hour butler service. Eight dining venues serve a variety of cuisines created by world renowned chefs and the resort boasts lush gardens, a lavish spa, two temperature controlled swimming pools, a kids' club and a private marina.
West, Corniche Rd, Abu Dhabi
02 690 9000
---
Hunter & Barrel offers a buzzing, sophisticated dining experience in the heart of the Yas Bay dining district. As part of Abu Dhabi's latest restaurant hub, Hunter & Barrel brings a fresh take on the traditional steakhouse to Yas Bay dining. With communal dining and a warm, relaxed atmosphere it's the perfect Yas Bay restaurant for group dining as well as an intimate meal for two.
Yas Bay Shop PR 110, Abu Dhabi
02 886 8299
---
Loca is a new concept in Mexican dining and drinking, opened in October 2009 and has had the critics raving ever since. Mexican food outside of Mexico has always been synonymous with 'Tex-Mex' fast food style eateries. Loca has broken that mold. Our chef hails from Mexico City, and our menu boasts some authentic dishes from all over that part of Latin America.
Jazeerat Al Maryah, Abu Dhabi Global Market Square, Abu Dhabi
02 582 3639
Millennium Central Mafraq Hotel

---
Nestled in the comforts of the outskirts of Abu Dhabi, Millennium Central Mafraq Hotel is a premiere 4-star hotel which stands as a quintessential family destination for both leisure and business travelers to enjoy. Standing on 35,200 square meters long, 5-minutes away from Bawabat Al Sharq Mall, the resort-style hotel boasts refined luxury in its modern Arabic décor and unmatched essence of traditional Arabian hospitality with over 242 sophisticated rooms and apartments.
Shk. Maktoum Bin Rashid Rd, Shakhbout City, Al Mafraq, Abu Dhabi
02 659 6666
---
American fare including Tex Mex, plus cocktails, arcade games, pool tables, live music and dancing.
Emporium Bldg,Yas Marina Circuit, Yas Marina, Abu Dhabi
02 565 0101
---
The Abu Dhabi EDITION is situated in the downtown district on the waterfront of Al Bateen Marina. The hotel features 198 guest rooms and 57 exclusively serviced residences. Unique food and beverage outlets include 3 signature restaurants, lobby bar, pool bar and 3-story social space. Two pools, two state-of-the-art fitness centres and spa with 7 treatment rooms are also available for hotel guests. The hotel also has over 900 square metres of meeting and event space including several meeting studios, ballrooms and a boardroom.
Marina, Al Bateen, Abu Dhabi
02 208 0000
---
The first of its kind in the Middle East, TVM's innovative cocktail bar is a standout feature in The Galleria Al Maryah Island, home to an array of top tier recognized brands, independent retailers and international cuisine restaurants. TVM Abu Dhabi serves food to complement our drinks menu and we are excited to be open for people to dine and 'drink different' all day.
+971 2 886 7979
TVM Official Website
The Galleria, Al Maryah Island, Abu Dhabi
---
Yas Island Rotana is conveniently located on spectacular Yas Island, a breathtaking sports and entertainment destination that will exceed your expectations. World-famous attractions such as Yas Marina Circuit, Yas Links Golf Club, Etihad Arena, Ferrari World Abu Dhabi, Yas Waterworld, Warner Bros. World™ Abu Dhabi, CLYMB Abu Dhabi, Yas Mall and Yas Beach are just minutes away, making it the ideal accommodation option for leisure travellers, event-goers and business guests.
Yas Island, Yas Plaza, Abu Dhabi
02 656 4000
---
One of Britain's best-loved chefs and owner of multiple Michelin-starred restaurants worldwide, Jason Atherton's newest restaurant Maraya Social is located on the rooftop of the extraordinary Maraya. Open for dinner from Wednesday to Saturday; the cuisine takes inspiration from AlUla with produce sourced from local farms, all served up in Atherton's signature style.
[email protected]
Maraya Social Official Website
العذيب, AlUla 43552
---
The outlook area of Harrat Viewpoint offers beautiful seating, telescopes and a gorgeous view of the AlUla Oasis and the magnificent desert beyond. Nestled within this outlook, you'll find OKTO, an upscale, authentic Greek restaurant developed by top-rated chef, Ntinos Fotinakis. Bringing an array of fresh ingredients from Greece to the table, indulge in the artful explosion of flavours in every dish.
054 443 4147
OKTO Official Website
منتزة الملك عبدالعزيز، 375 43544
---
A new icon, unparalleled venue in Jeddah. Unique culinary experience by the hands of Chef Hakim Bagabas and Ebraheem Hashem.
+966 55 826 3355
Maillard Official Website

Corniche, Jeddah Promenade, Jeddah Saudi Arabia
Marina Social By Jason Atherton

---
It looks like Saudi Arabia has just gotten itself another top-tier restaurant. Chef Jason Atherton, who's no stranger to the country, was here last year to set up Maraya Social, the first fine dining restaurant in AlUla. And now, thanks to a partnership with Saudi businessman Abdelkarim Abbar, Chef Atherton has opened another fine dining restaurant in Jeddah.

Yacht Club, 1st Floor, Jeddah 23613
---
Nobu blends modern cool luxury and minimal Japanese tradition into the concept of a lifestyle. Nobu products and services share the common characteristics of unique Nobu food experiences. Each provides a local experience with a modern design and stunning spaces. Helming from world-renowned Chef Nobu Matsuhisa, Robert De Niro, and Meir Teper, the Nobu concept is a curated experience where every property is different.
050 880 2206
Nobu Jeddah Official Website
Next to Al Nawras Square, Al Kurnaysh Br Rd, North, Jeddah, Saudi Arabia 21424
Pampas at Assila, a Luxury Collection Hotel

---
Pampas is a distinctive destination venue – a spacious Argentinian restaurant in dramatic contrast to the rest of the hotel, renowned for its top-quality Angus steaks and meat cuts.

Prince Mohammed Bin Abdulaziz St, Al Andalus, Jeddah 23326
---
As a 17 year old, fresh out of school, young Chinese boy named Lau Chee Wei was working as a waiter in his hometown Ipoh and had probably never heard of Cicero, nor would he know that 20 years later he would become a highly sought after award-winning Chef creating masterpieces savored by Royalty, Captains of Industry, celebrities or world traveled gourmets.

+966 12 606 0606
Toki Official Website
طريق الملك عبدالعزيز، الخالدية، جدة 23422 Saudi Arabia
---
Embark on a luxurious voyage in the heart of Jeddah's most scenic views. Anchored in the most favorable waterfront, Jeddah Yacht Club and Marina offers you the calmness of the Red Sea with the thrill of a life-changing adventure. Forging the way as the premium Yachting lifestyle brand in KSA, the Jeddah Yacht Club offers its members access to products previously unheard of in the region.

059 220 0087
Jeddah Yacht Club Official Website
Jeddah 23613 Saudi Arabia
---
Our Mediterranean Restaurant at Waldorf Astoria Kuwait offers a taste of Mediterranean life and delivers a tasteful, relaxed and ambient experience with authentic Mediterranean flair, using the freshest seasonal ingredients. Inspired by the relaxed lifestyle across the coast, the food is light and fresh. This stylish restaurant showcases the best cuisine from the French Riviera, the South of Italy and the Greek Islands. Choose from sharing items like wood-fire pizzas, appetisers and salads, grilled items and decadent desserts. For an intimate dinner or a birthday celebration, corporate get-together or a gathering with close friends, our dinner menu will set the tone for a memorable evening at AVA.
Qibla Block 14 Alwatya St Gate Tower, Floor 20 & 21, Kuwait City, 15000
+965 9696 5353
---
Caterer and grillhouse. Made in Lebanon by Chef Mario. Brazilian Lebanese. Chef Mario succeeded to use his international experience along with modern culinary expertise to create the BBQ BROS concept that fires up any event. In house or at home, you enjoy live cooking, an amazing atmosphere, and of course, memorable food experiences.
Arjan al Bida'a hotel & Resort Salmiya
+965 95554132
---
Inspired by Chef Marco's home town Vigonovo, a small town in Northern Italy where food there is an essential ingredient for the spirit- a form of art. Join us in this journey to discover authentic, Northern Italian flavors representing our culture and our soul. Premium ingredients simple recipe take you to Italy and back to Kuwait in short time.
4th St, Shuwaikh Industrial
2239 8080
---
Food, Coffee + Stories. As simple as can be. Amazing atmosphere modern decoration with international cuisine that include breakfast lunch and dinner. One of the best spots for breakfast in Jahra for families & friends.
Waldorf Astoria in Sheikh Zayed Bin Sultan Al Nahyan Road
+965 60001778
---
Following its tremendous success in London, and more recently Dubai, ROKA has arrived at Kuwait in the country's first Waldorf Astoria. Bringing its signature energy & modern Japanese robatayaki cuisine to the city. The award-winning restaurant's modern Japanese cuisine centres around the Robata grill, which originates from the fishermen of the northern coastal waters of Japan who would cook fish on boats with different charcoals and share the food with one another using their oars.
Waldorf Astoria in Sheikh Zayed Bin Sultan Al Nahyan Road
---
International cuisine. Handcrafted menu designed to reach your expectation along with a beautiful view of the sea and the best sunsets in Kuwait.
Darah Mall, Kuwait
+965 6688 2898
---
Inspired by Chef Marco's home town Vigonovo, a small town in Northern Italy where food is an essential ingredient for the spirit - a form of art. Join us in this journey to discover authentic, Northern Italian flavors representing our culture and our soul.
Khaleejiya Complex, 28 Jaber Al-Mubarak St
555 20134
---
Modern Japanese Fusion Restaurant in the Heart of Kuwait city, one & only double floor Japanese modern decoration impressive view over Kuwait city, night time is the place to be. Japanese fusion allow the owner to choose the best quality food can get from vegetables, seafood & Meat to deliver to his customer the best experience ever.
Qibla Block 14 Alwatya St Gate Tower Floor 20 & 21 Kuwait City, 15000
+965 9696 5353
Opt out without feeling left out.
Find a list of venues now serving Lyre's non-alcoholic beverages.